GEORGIA DEER HUNTING
Your Georgia deer hunting trip begins with getting settled into the lodge. An afternoon snack will be provided for you to eat there or take with you, if you prefer. Also, there is a shooting range onsite for rifle and archery hunters to check their weapons before heading to the woods. Then a guide will escort you to your stand for a peaceful and relaxing afternoon hunt. After the hunt, you will be returned to the lodge for a large home-cooked meal. Then you can relax and relive your afternoon experiences. But don't stay up too late because morning comes early and so does an old-fashioned breakfast. Then our guides will return you to your stand to see the sunrise and hopefully a big buck.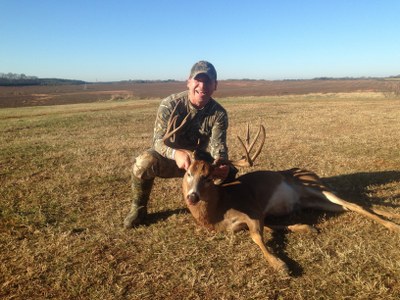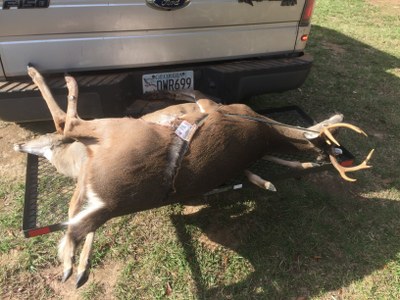 At PRHP you are limited to the size of buck you can harvest (minimum of 8 points), but you aren't limited to the time you spend on the stand. We will pack you a lunch and check on you periodically if you wish to spend the entire day on the stand. This is possible because we pride ourselves in offering very comfortable stands. Our deer hunts include food, lodging, guide services, field dressing, field transportation, and meat processing (at our local meat processor).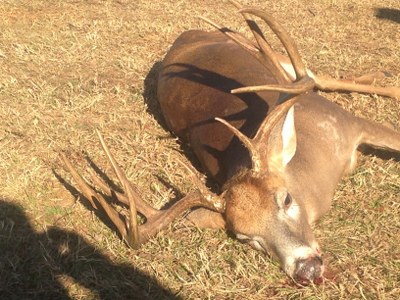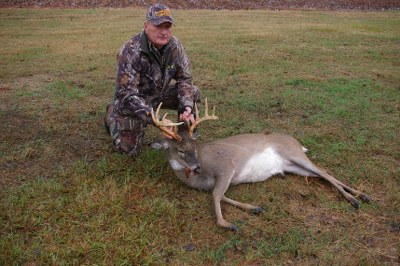 CONTACT US FOR PRICING AND AVAILABLILITY
Additional Hunting Trip Information
Limit 1 buck ( 8 point or 15 inch spread minimum) & 2 does.
Any limit violation carries a $500 penalty fee.
Pricing DOES NOT include your license fees. For more information on licenses click here.
A 50% non-refundable deposit is due when booked. The balance is due upon arrival.
For more information please visit our terms section see the rules, what is included, and what you will need to bring along with you.